Presstek (Di Printing Press)
Presstek DI Printing Presses
---

---
The Presstek DI press is available in two models, the 34di and the 52di.
Presstek have long been recognised for quality and environmentally friendly digital offset printing. Presstek DI printing removes the complexities from print production with ripped digital files sent directly to the DI for instant chemistry-free on-press imaging.
Presstek DI presses also allow printers to be more competitive in a market that continually demands faster turnaround time and shorter press runs at lower costs—without sacrificing print quality.
The Presstek DI printing process is possible by the interaction of three core technologies—laser imaging, thermal digital media, and unique press design.
---
Diverse supply superb quality DI presses and press equipment to the UK, Europe and Worldwide and are specialists in Heidelberg, KBA Karat, Presstek and more.
To find out more more about our new products and the range DI presses we have available…
Call us on 0044 (0)161 399 0195
or Send us a message here.
---
Comparing Presstek DI Presses
We compare the Presstek 34di and Presstek 52di Printing Press models, both of which are available to purchase today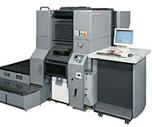 Presstek 34DI
Main Features
Eleven inking zones
Fifteen Rollers
Three form rollers
Imaging at max quality – 10 min
Formats
Max sheet size
13.39″ x 18.11″ (340 x 460 mm)
Min sheet size
3.54″ x 3.94″ (90 x 100 mm)
Stock Weights
0.06mm to 0.50 mm
Max image area
(width) 17.72″ (450 mm)
Pile Heights
Feeder – 15.75″ (400 mm)
Delivery – 15.75″ (400 mm)
Physical Dimensions
Length x width x height
10'7″ x 8'8″ x 5'6″
(3230 x 2635 x 1665 cm)
Weight
9,950 lbs (4,513 kgs)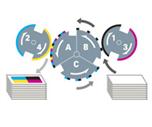 Global Specifications
Direct Imaging
Imaging Resolutions
2540 dpi (100 dots/mm)
Imaging Times at 2540 dpi
(All 4 plates)
4 min 30 sec (x model)
9 min 30 sec (e model)
Power
200 VAC 10% in EU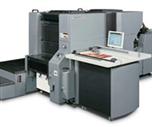 Presstek 52DI
Main Features
Sixteen inking zones
Fifteen Rollers
Three form rollers
Imaging at max quality – 10 min
Formats
Max sheet size
20.47 " x 14.76″ (520 x 375 mm)
Min sheet size
4.33 " x 3.94″ (110 x 100 mm)
Stock Weights
0.06mm to 0.50 mm
Max image area
(width) 20.07″ (510 mm)
Pile Heights
Feeder – 19.69″ (500 mm)
Delivery – 15.75″ (400 mm)
Power
Current consumption at 50/60 Hz – approx 10.5 kw
Physical Dimensions
Length x width x height
13'2″ x 10'1″ x 5'6″
(4009 x 3082 x 1665 cm)
Weight
15,653 lbs (7100 kgs)
---